Unity Architectural Ballast Drivers
LED & Fluorescent Ballast Drivers are really Green and Eco-friendly.
The AB series from Lightronics is designed to control high efficiency lighting sources such as dimmable compact fluorescent and LED light fixtures. The AB can be configured to control a three wire hot switched ballast or a four wire 0-10VDC type ballast. The AB is available in a three or six channel version with a maximum load of twenty amps per channel. Control is via a DMX-512 console or any of the Unity architectural remote stations. Scene recall can also be accomplished using a momentary contact signal from a switch, motion sensor or similar device.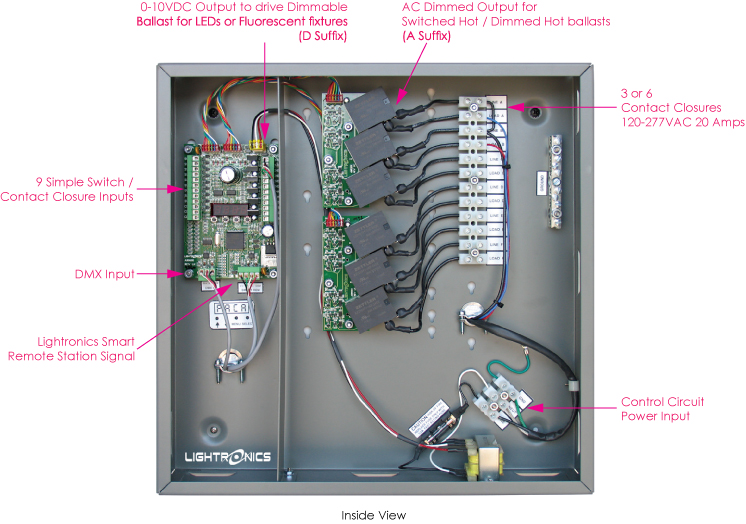 Specifications
3 Channels
2400 Watts Each
7200 Total Wattage
DMX Input
Softpatching per Channel
Contact Closure Controls
Unity Architectural Remote Station Port
Stores 64 Programmable Scenes
"Snapshot" Recording of Scenes
"ON" and "OFF" Threshold Adjustment for Each Channel
UL-508 Compliant
AC Dimmed - Switched HOT / Dimmed HOT
---